With the features of the onlyfy one Application Manager you guarantee an excellent candidate experience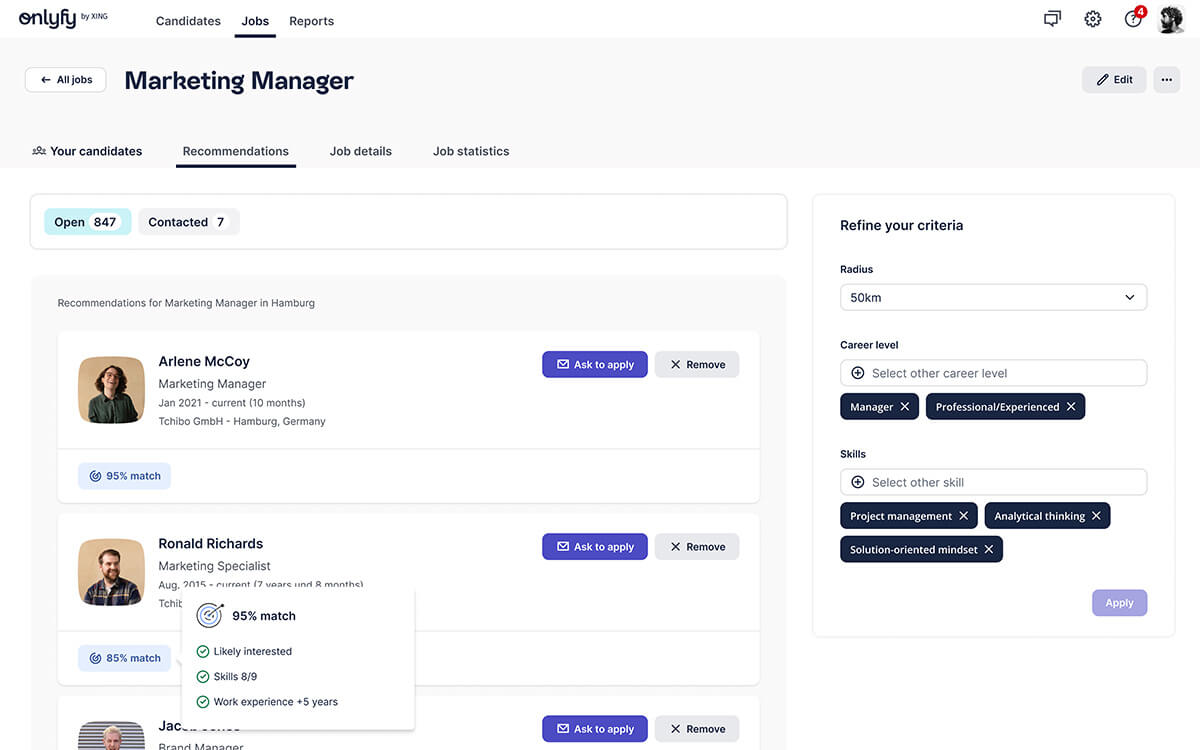 Convenient direct contact
At the touch of a button, you can invite candidates from a pool of more than 21 million talents to submit an application
Receive automatic recommendations of ideal candidates for each vacancy you create
Get the selection process under way immediately after creating your job ad instead of waiting an average of 14 days for the first applications to be submitted*
You don't need a XING profile or an onlyfy TalentManager licence to contact your candidates
Compare prices now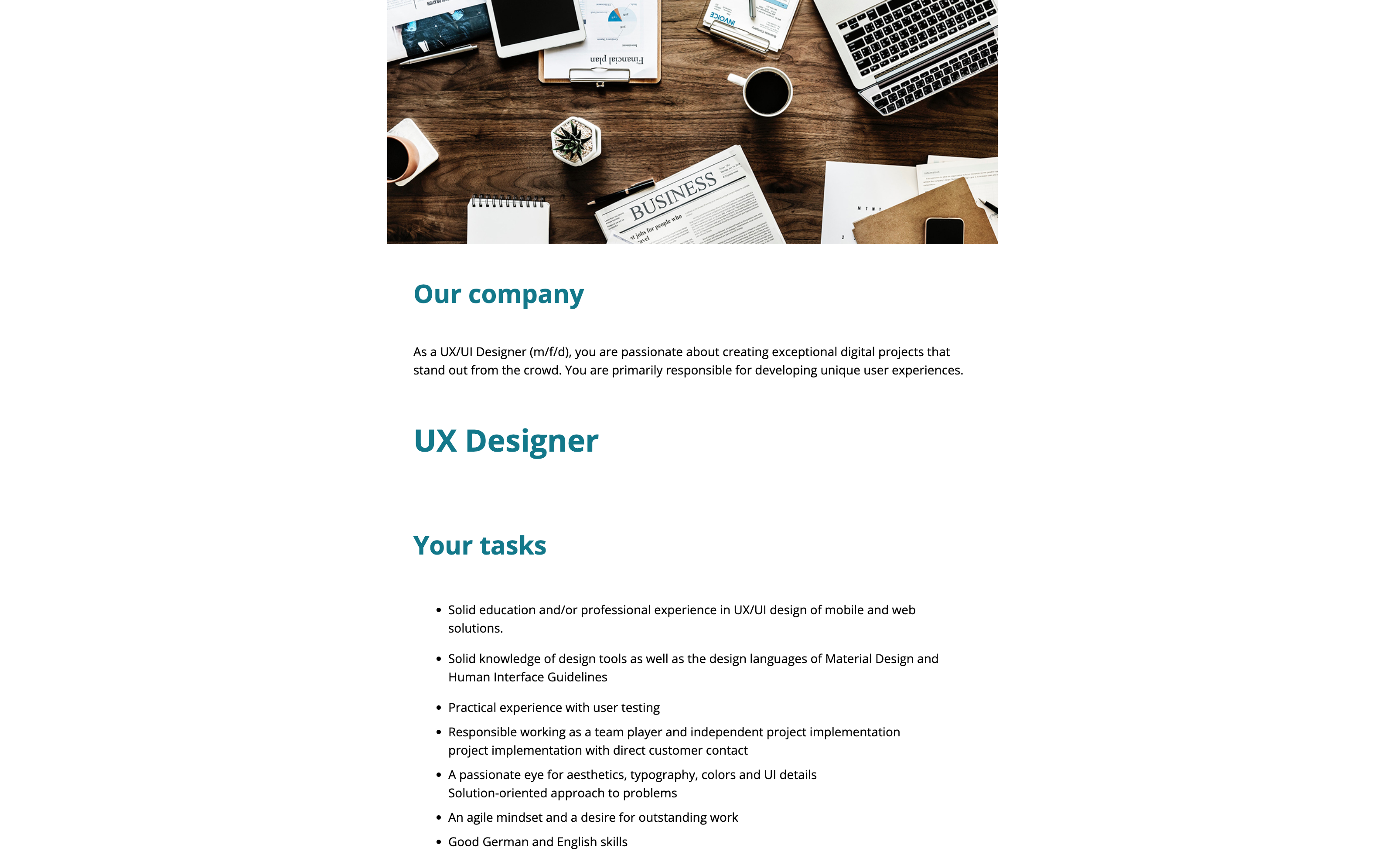 Stand out from the crowd with customised job ads
Especially when it comes to large job exchanges, it can be difficult to get your own ads noticed. The onlyfy one Application Manager offers an easy and intuitive way to create job ads that are tailored to your vacancy and target group, as well as to your brand as an employer. The Job Ad Designer gives you the freedom to create ideal ad templates — even without previous knowledge of design or programming.
Present yourself in a personalised, professional and consistent manner
Target the right talent with attractive job ads
Reduce the effort of creating ads and benefit from our combined best-practice expertise
Compare prices now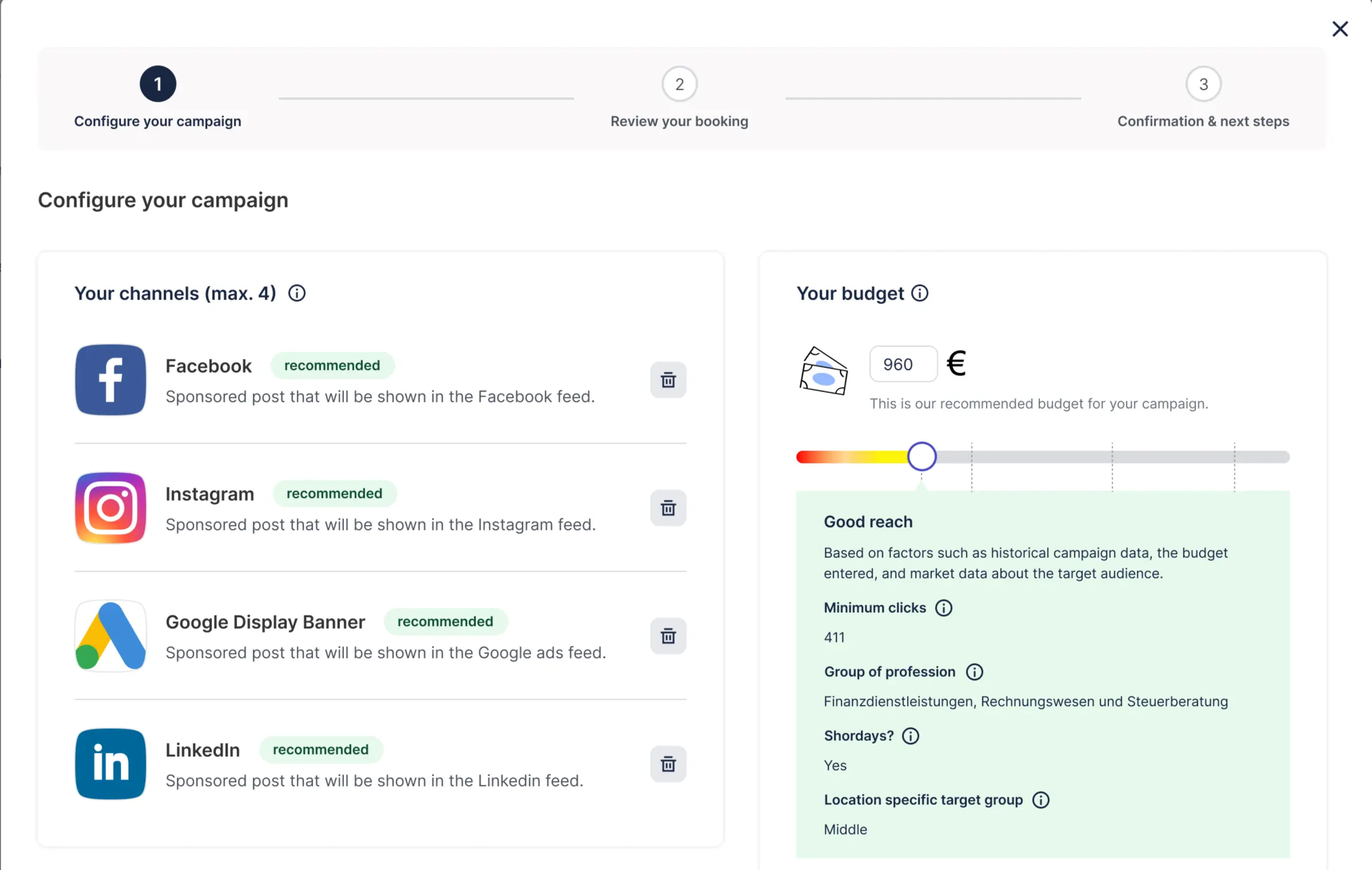 Optimal reach for your job ads
Find the right talents with our excellent reach and optimal mix of more than 900 possible channels
Comprehensive presence through smart social media campaigns**, multi-posting** and free job listings
Possibility to place high-performance onlyfy one Job Ads conveniently from Application Manager***
Publish ads quickly and easily in just a few clicks
Efficient use of your budget and reduced costs
Compare prices now
Attract talent with a simple approach
Score points right from the start with a positive candidate experience and make it easy for jobseekers to apply to you. Mobile application via WhatsApp? Easy one-click-apply via XING? Thanks to the Application Manager's straightforward options for applying and streamlined process design, you can attract suitable talent with a simple approach.
You inspire different age and occupational groups – whether Gen Z, apprentices or skilled workers
Generate up to 4x more completed applications than via other channels and avoid candidate withdrawals
Save time and manual work with direct transfer of candidate details
Compare prices now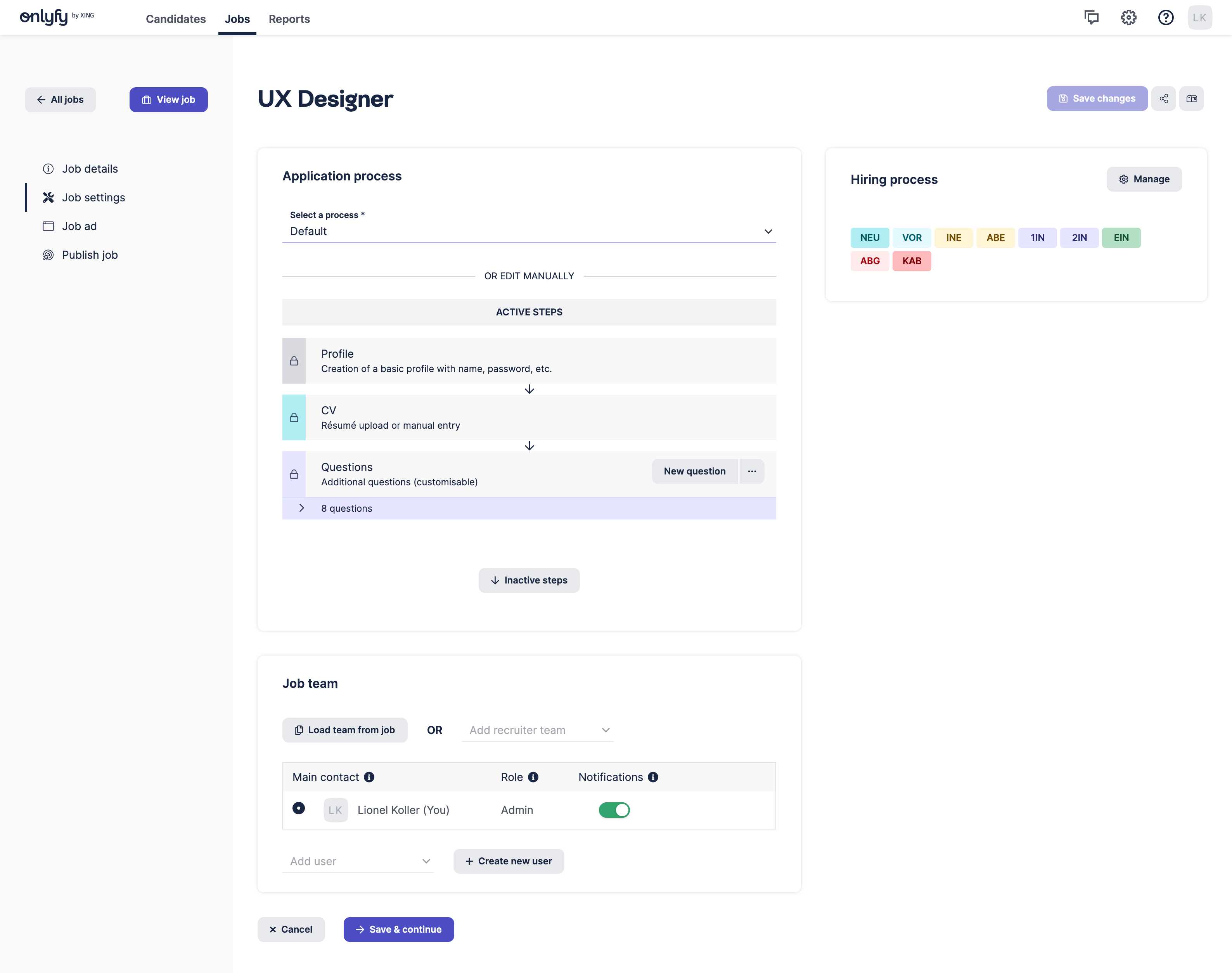 Create efficient and transparent processes
Efficient recruitment work needs clear structures and processes. Different jobs require different procedures, so you will be able to configure your recruitment team and search parameters individually for each vacancy. Define the optimal recruitment process for each vacancy and link all the decision makers. Centralised communication allows all those involved to be kept fully informed throughout.
Roles and permissions ensure that each team member has access to the relevant information
Best-practice Pre-settings make it easy for you to start recruiting with onlyfy one
Create transparency and make final decisions together to choose the best candidates
Compare prices now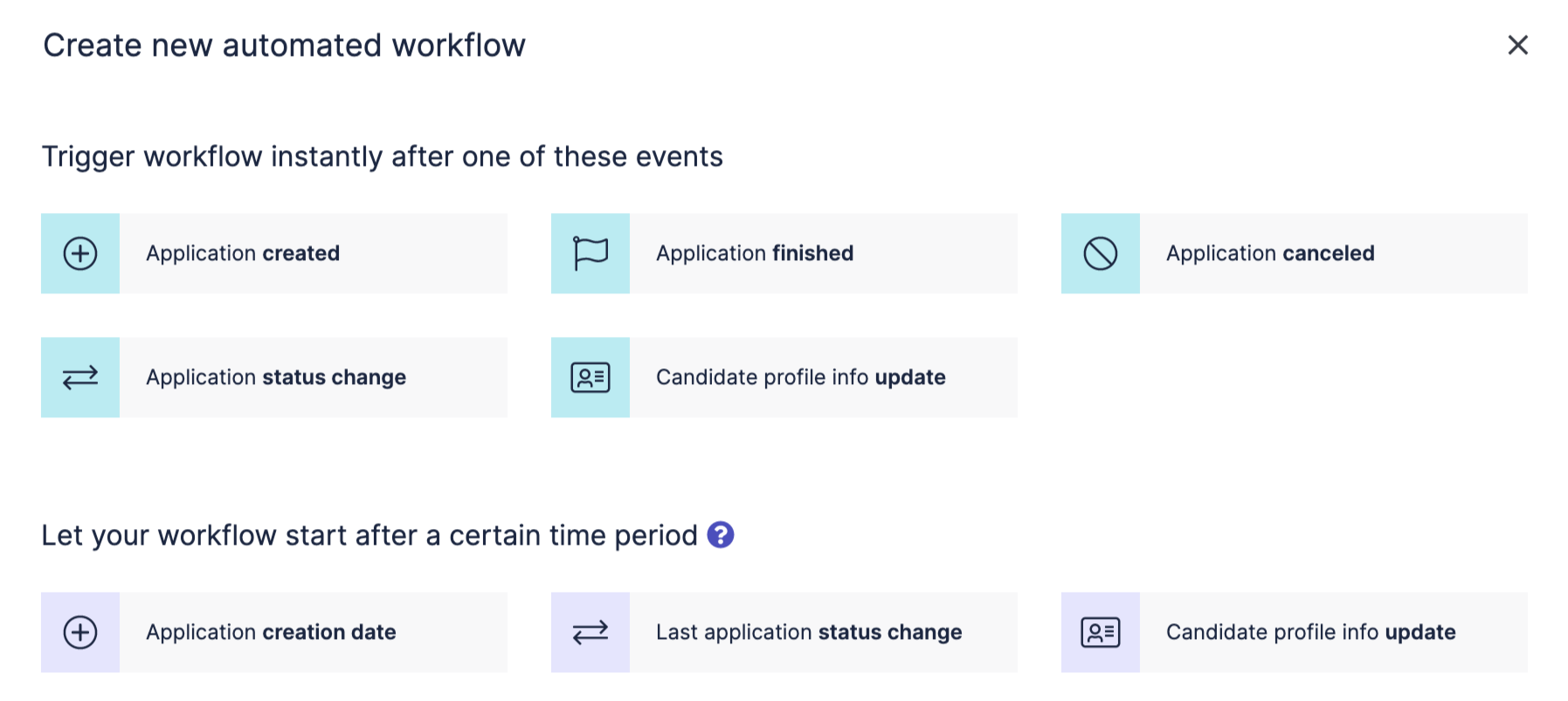 Automate your tasks
With onlyfy one, you can define some time-consuming and routine processes in the way that works best for you, and have them completed automatically. Define certain response triggers, conditions and actions, for example to send automatic reminders and messages to applicants. For rejections or feedback requests, we provide best-practice templates you can use. This automation increases your productivity, optimises your communications and allows you to concentrate on the really important aspects of recruitment. /
Automate repetitive, time-consuming tasks instead of having to complete them manually
Create process chains that organise your procedures and tasks in the way that works best for you
Ensure efficiency and professionalism, to offer an optimal candidate experience
Compare prices now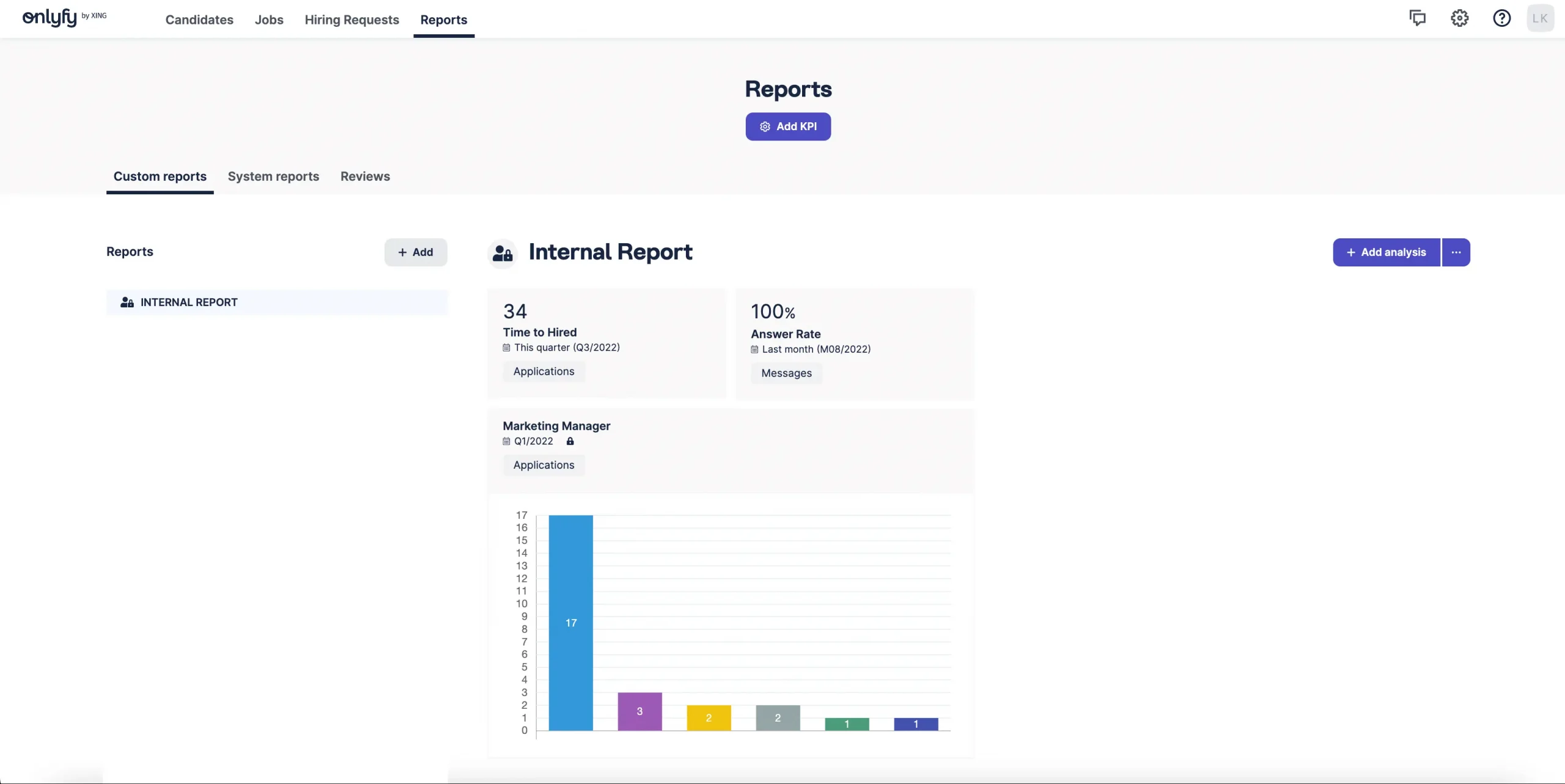 Learn constantly from analyses
Prepare extensive, customised reports on your entire recruitment process
Make the most of your centrally collected and GDPR-compliant data
Analyse applicant feedback, which you can request automatically during the application process and publish it on your kununu profile should you so wish
Build on your success based on key performance indicators and adapt recruitment processes in a targeted manner
Compare prices now
Prices & Packages
In order to serve your needs in the best possible way, we offer different pricing plans.

Compare prices now
You still have questions?
In our FAQs you will find the most important questions and answers about the product, pricing and ordering process!

Explore all FAQs
Our success speaks for itself
Discover what successes our customers have already celebrated with the Application Manager.

Explore all success stories