Features that make your employer branding profile unique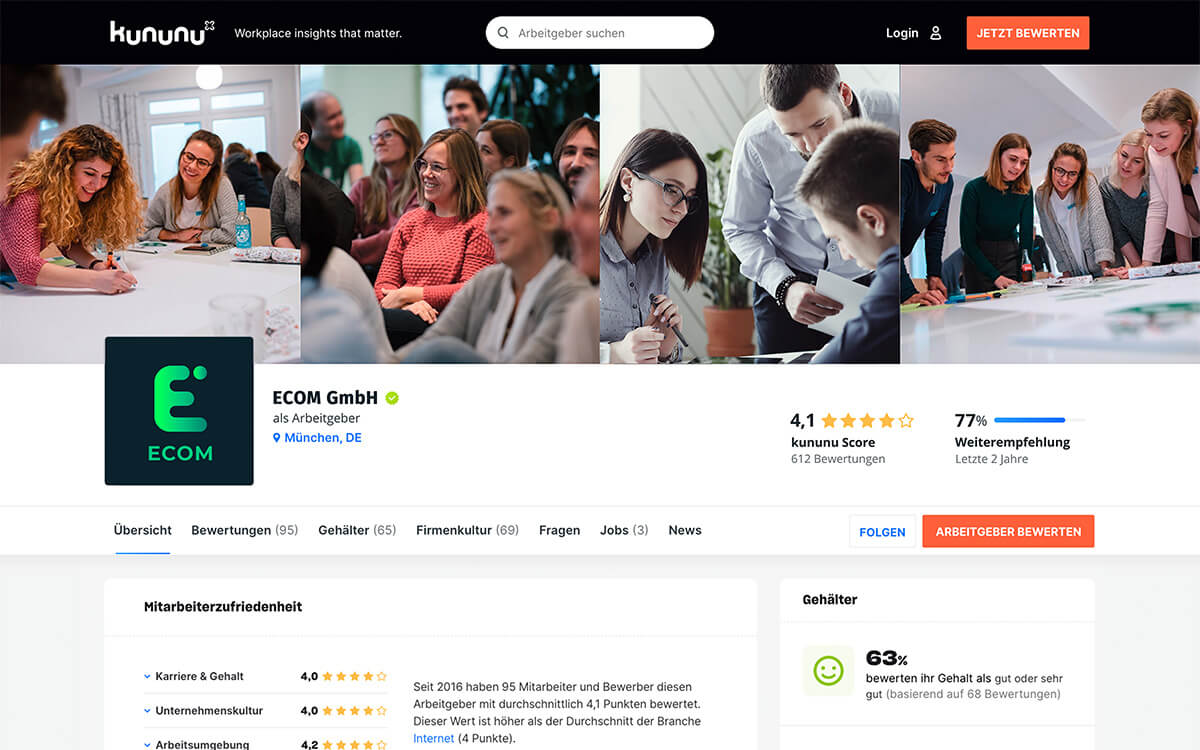 Authentic company presentation
First impressions are crucial
Make an impression by offering authentic insights into your company. By sharing videos, pictures, benefits and ratings, and company news, there's nothing standing in the way of a "WOW".
You play an active role in shaping your employer brand – your profile, your brand values and your corporate design. You have full control over your profile.
Your corporate culture is a reflection of you: employer ratings offer insights into the company and give an impression of day-to-day operations. Result: more suitable applications and greater cultural fit.
Compare prices now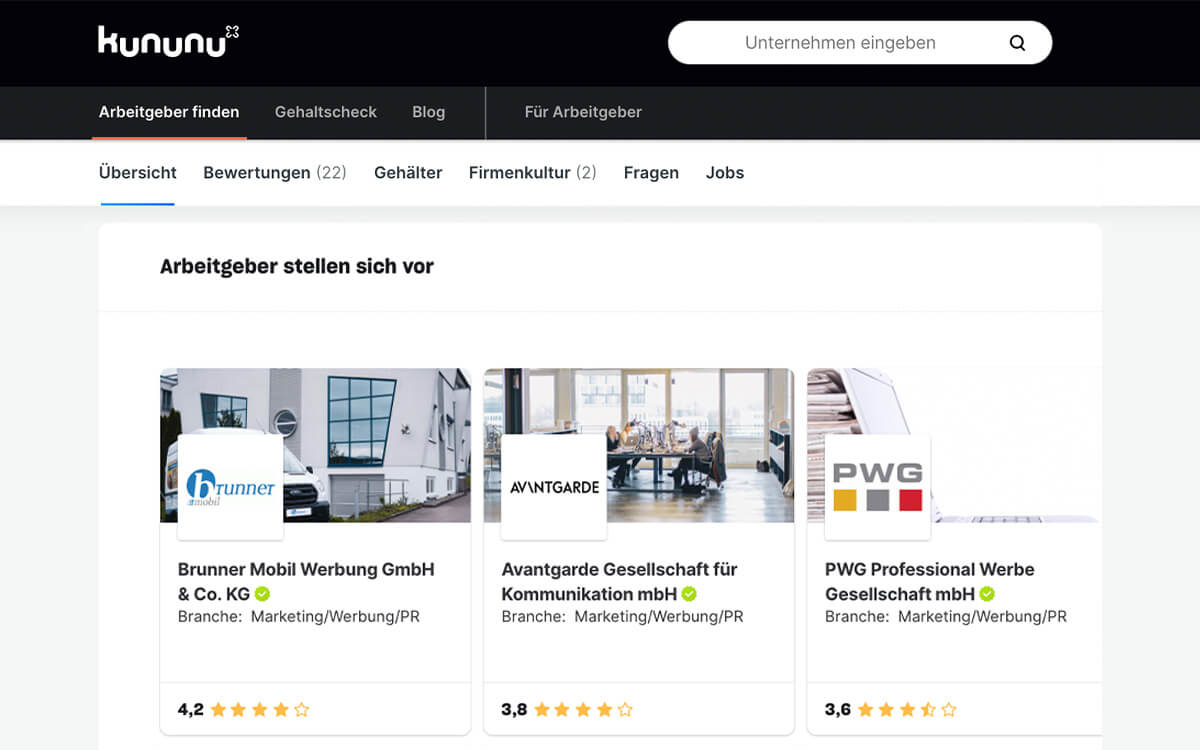 Advertise on competitor profiles
Additional visibility among competitors 
Take advantage of advertising freedom on your profile. What's more, you can have your recently published onlyfy Job Ads displayed on the free profiles of competitors.
You can raise awareness for your employer brand among a relevant target group.
You can secure a relevant source of traffic to your company profile, significantly increasing the reach of your employer brand.
Compare prices now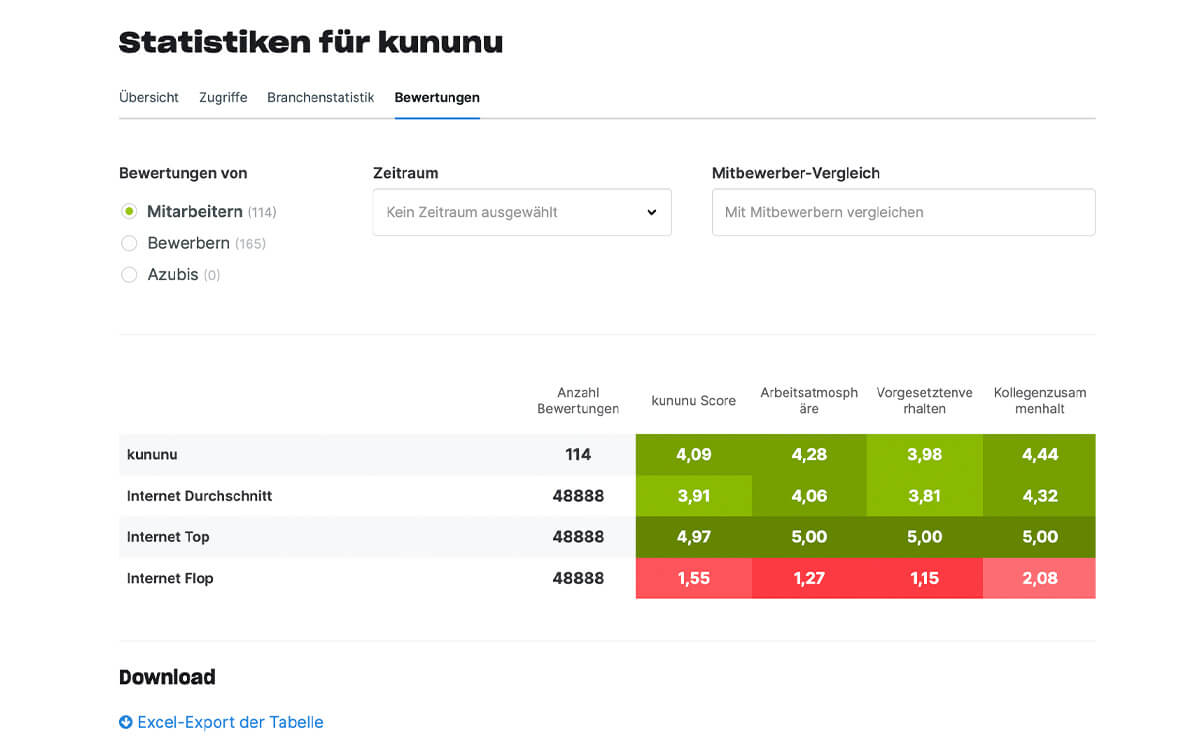 Benchmarking analysis
Identify your strengths and weaknesses as an employer brand
With the help of benchmark analyses on kununu, you can see how you stand up against your competition and the industry as a whole.
By comparing your strengths and weaknesses, you can really hone in your own USPs as an employer and use them to your advantage in your recruiting strategy.
Identify areas where there's room for improvement and introduce targeted measures to bolster your employer brand.
Compare prices now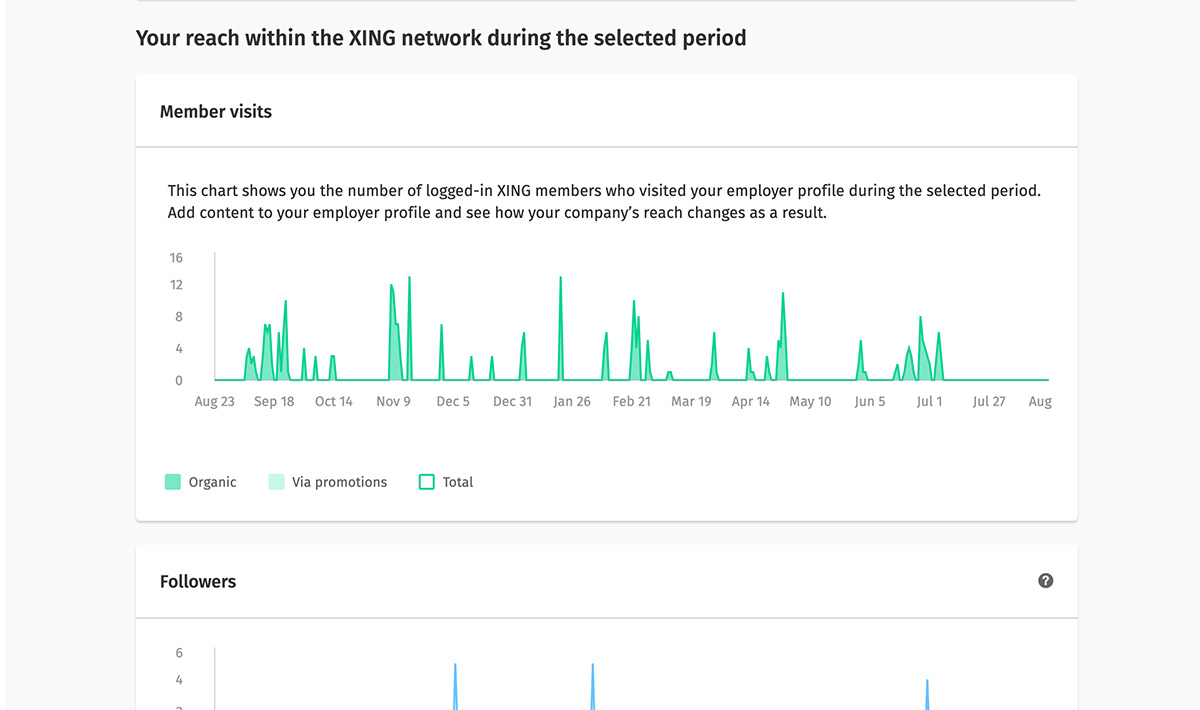 Measurable success
Learn from your visitor data for the future
Who has visited your profile and which content did they click on? Insights into the companies, sectors, career levels and age groups of your visitors, how they became aware of your company profile or what content is effective at attracting the attention of your target audience.
Integrate relevant insights into potential candidates into your recruiting strategy.
Use relevant KPIs on the behaviour of your target group on your company profile and optimise your content strategy.
Compare prices now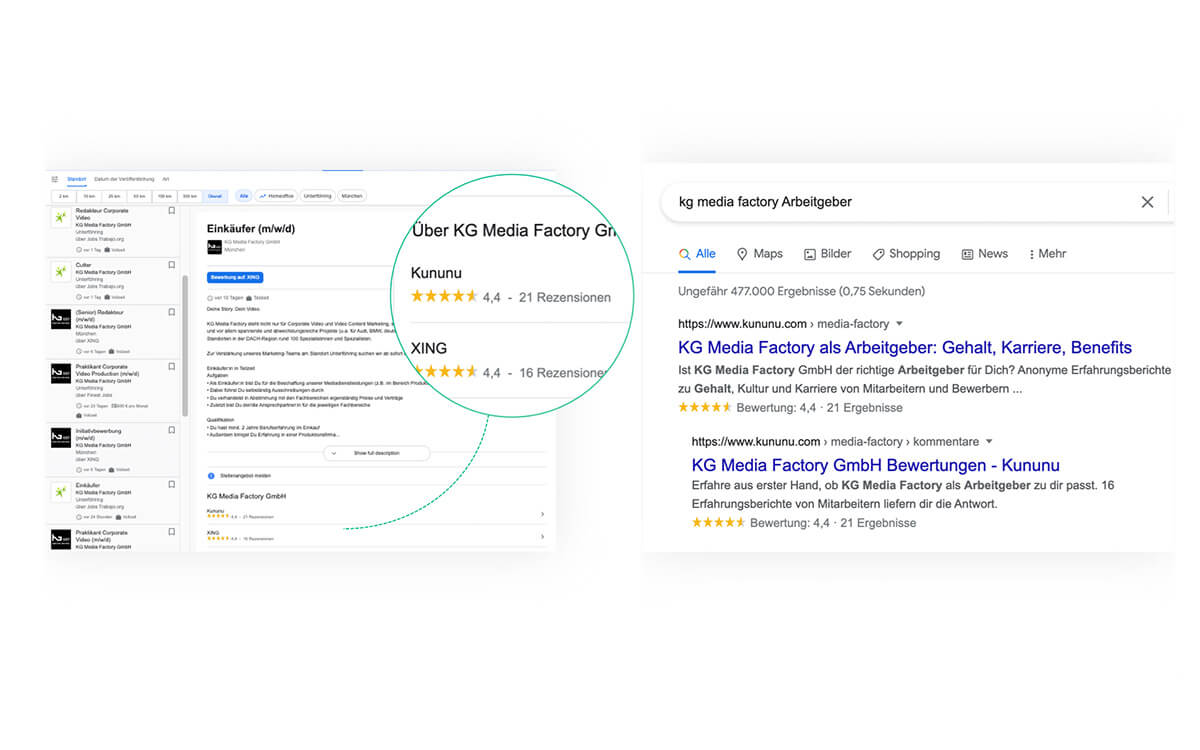 Optimal reach
Increase your awareness among new target groups
Thanks to the prominence and reach of platforms like kununu and XING, your company profile will benefit automatically from high visibility on Google.
You employer ratings will also be incorporated directly into the Google job search, giving you a significant competitive edge.
Compare prices now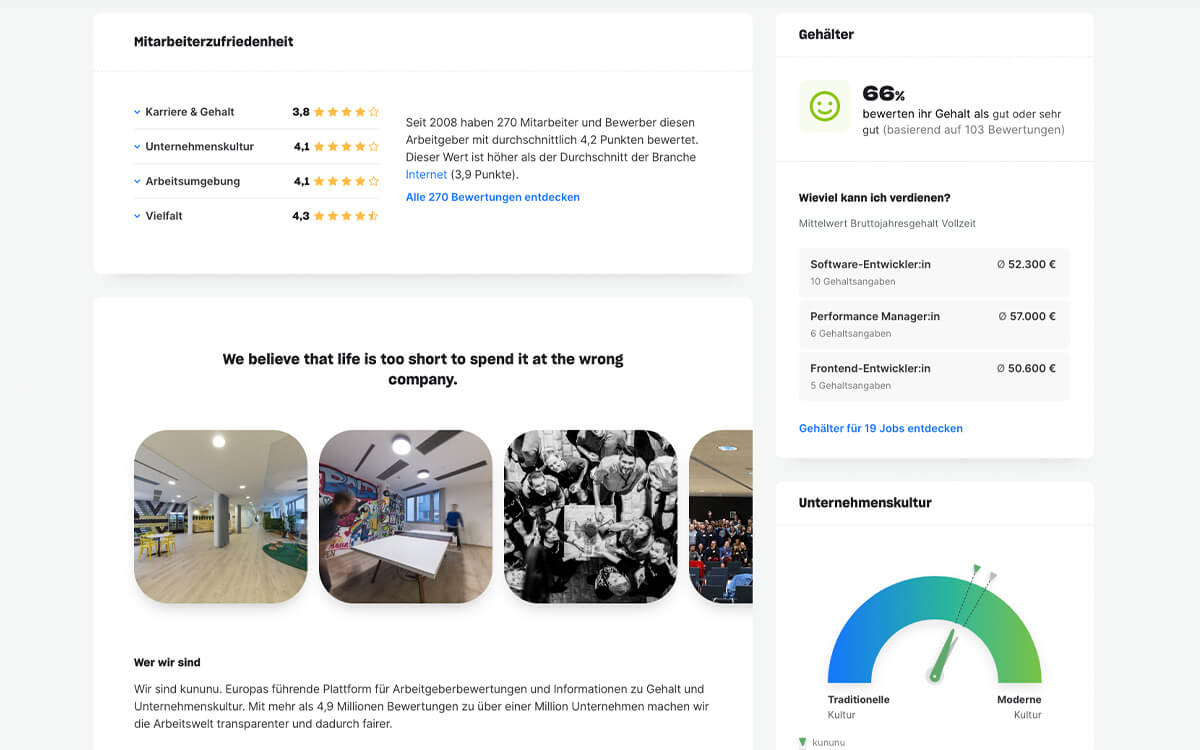 Relevant workplace insights
Spark people's interest with transparent workplace insights
Be open and honest and provide insights into your company's team culture and salary structure. By presenting independent employer ratings, you can strengthen the trust in your company and even earn the esteem of new supporters by actively responding to these ratings with tact and professionalism.
Compare prices now
Prices & Packages
In order to serve your needs in the best possible way, we offer different packages.

Compare prices now
You still have questions?
In our FAQs you will find the most important questions and answers about the product, pricing and ordering process!

Explore all FAQs
Our success speaks for itself
Discover what successes our customers have already celebrated with the Employer Branding Profile.

Explore all success stories